He was been one of the hottest men in Metal.
So pretty he had an almost ladylike face
You might say he's not your type
But you can't say he is not as handsome as can be.
Warning: This post is picture heavy and includes current pictures of Sebastian Bach nowadays which might shock you.
Continue scrolling to admire this beauty and ignore my comments
Mmmm
Oh
Yeah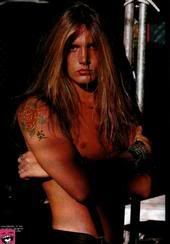 Such hotness should be either forbidden
or last eternally.
Current pictures of Sebastian Bach:
Another:

Latest comments

Top 10

Blog Archive